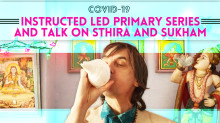 During the Covid-19 pandemic, David taught an Instructed Led Primary Series plus philosophy talk on Sthira and Sukham.
6.00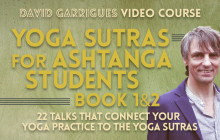 Yoga Sutras applied to the Ashtanga practice. 22 talks between 45-90 minutes long.
$75.00, $45.00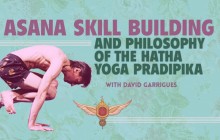 14 asana skill building technique videos (10-20 min) combined with 6 talks (1 hr) on philosophy of the Hatha Yoga Pradipika.
$52.00