Online Video & Audio Courses
Ashtanga Research Video Courses
These original courses are designed for you the dedicated Ashtanga student and can be used to: 1) gain more understanding of different categories and principles of asana. 2) give you an extensive menu of
... Read More
short practice forms to use on moon days, days off, when you are short on time, or want to add variety to your routine. 3) create a regular 10 to 30 minute supplemental afternoon practice. 4) inform your morning practice by setting aside part of your time allotment to conduct research into a specific theme such as building strength, working on back bends, inversions or standing poses etc.

Each video course is unique and original it is designed to help you focus on an essential asana theme and/or principle The course could range from 2 to 30 days. Each class is an average of 30 minutes long and has a list of 5 to 8 exercises. The exercises generally follow a learning progression. you are taken through a set of steps beginning with basics and increasing in challenge. The courses are designed so that you can memorize and single out individual exercises and use them to build your own customized routines. Or you can also gain the benefits by sticking to the routines as they are presented--the choice is yours as suits you. Read Less
In this 7-day course you will learn how to use opposing forces in your postures and how to face fear with positive action.
45.00
This 8 day course will teach you how to build a relationship between the ground beneath you and your skeleton.
$42.50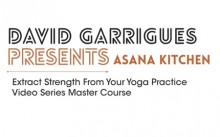 In this 15 day course you will learn how to extract strength from your daily practice.
$55.00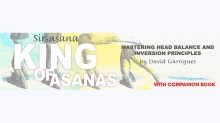 In this 7 day course you will acquire the skills to do head balance, forearm balance, and handstand properly.
$30
Traditional Instructional Video Courses
The focus for these videos is on how to practice the Primary and intermediate asana series, and the Ashtanga Pranayama sequence. David gives you inviting and challenging classes that
... Read More
you can practice along to as part of maintaining a strong home practice. The videos are appropriate for both the beginner and intermediate student. As a beginner and you can repeat them daily and establish a home ashtanga practice. As an intermediate student you practice with them as you often as you find necessary and have them as a tool to strengthen your practice. You can also study their content to advance your understanding of the methodology that makes up the ashtanga system. These video series are generally focused on doing an entire series--even though there are a number of separate tutorials that help you troubleshoot potential challenges and also enable you to do a series with more ease. The emphasis on doing an entire series is in contrast to the Supplemental 'Afternoon' practice courses where the lessons are shorter, highlight parts of series or asana categories and are organized into days. Read Less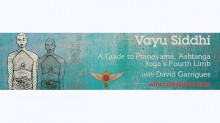 This video series is dedicated to Sri K Pattabhi Jois, who was a Vayu Siddha, a master of breathing.
$50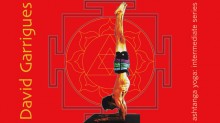 I am happy to offer you this carefully prepared tutorial on the Intermediate Series as taught to me by its author...
$30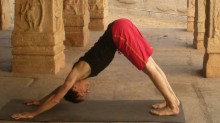 Ashtanga Yoga is a complete Yoga method based on Bhakti (devotion) to a breathing and movement system called Vinyasa.
$50
Audio Practices
These audio classes make excellent practice companions that is particularly useful if you practice by yourself. You can use them to
... Read More
motivate and inspire you and help you practice more effectively--in ways that are not possible to achieve on your own. They are only available in audio form and even though their content mainly consists of the Primary Series presented in the counted vinyasa style, each practice offers some special feature that makes it different from the others. By getting the bundle you have a variety of options to choose from. Read Less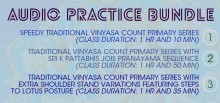 Purchase all three of David's Traditional Vinyasa Count Led Primary Series audio practices at a discount
$30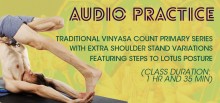 Led Primary Series with special focus on shoulder stand variations (steps to Lotus posture)
$12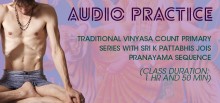 The retentions during the pranayama are generally shorter and thus they are 'beginner friendly'.
$12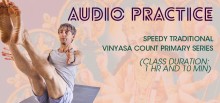 A Led Vinyasa Count Primary Series when you're short on time.
$12