Practical Practice Talks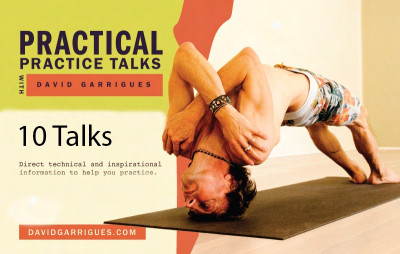 Direct technical and inspirational information to help you practice.
Each talk is around 70 minutes.
Talk subjects:
1) How to Manage Pain
2) Improving Your Posture
3) Mastering a Pose and Series
4) How to Still Your Body
5) How to Age in Practice
6) How to Breathe Better
7) How to Work with Fear
8) Fundamentals of Bandhas
9) Role of Props and Modifying
10) Question and Answer
DOWNLOAD AND STREAMING INFORMATION
1) Once you purchase the course you will receive a message from VHX with a link to your videos. The email will be sent to the email address you input at checkout so make sure you choose an email you frequently use. If you don't see the email in your inbox please make sure to check your spam folder.
2) You can stream or download the course.
3) To download a video, click on the bottom left hand corner of each individual video and you'll see a download button. Unfortunately, you can only download one video at a time.