Traditional Instructional Video Courses
The focus for these videos is on how to practice the Primary and intermediate asana series, and the Ashtanga Pranayama sequence. David gives you inviting and challenging classes that
... Read More
you can practice along to as part of maintaining a strong home practice. The videos are appropriate for both the beginner and intermediate student. As a beginner and you can repeat them daily and establish a home ashtanga practice. As an intermediate student you practice with them as you often as you find necessary and have them as a tool to strengthen your practice. You can also study their content to advance your understanding of the methodology that makes up the ashtanga system. These video series are generally focused on doing an entire series--even though there are a number of separate tutorials that help you troubleshoot potential challenges and also enable you to do a series with more ease. The emphasis on doing an entire series is in contrast to the Supplemental 'Afternoon' practice courses where the lessons are shorter, highlight parts of series or asana categories and are organized into days. Read Less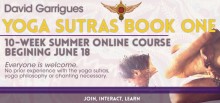 Over the course of 10 weeks, for 1-hour each Sunday, David will guide you through the sutra's of Book 1.
$70.00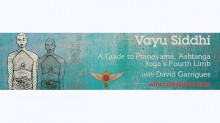 This video series is dedicated to Sri K Pattabhi Jois, who was a Vayu Siddha, a master of breathing.
$50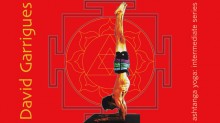 I am happy to offer you this carefully prepared tutorial on the Intermediate Series as taught to me by its author...
$30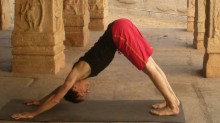 Ashtanga Yoga is a complete Yoga method based on Bhakti (devotion) to a breathing and movement system called Vinyasa.
$50