Speedy Traditional Vinyasa Count Primary Series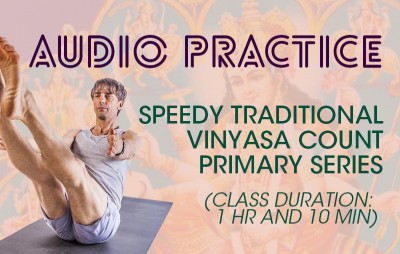 Sri K Pattabhis Jois was known for teaching a quick Led Primary Series. In this Pattabhis Jois inspired class, David teaches the Led Primary Series in 70 minutes.
Download Audio Files
Within 24 hours, audio file will be emailed to the address used at check out. Please make sure this is an email address that is used often. Check spam folder if file isn't received within a day.