Mysore Foundations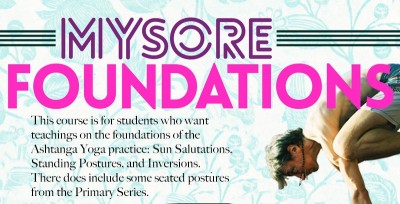 Description
OPEN TO ALL STUDENTS OF ALL LEVELS
This course is for students who want teachings on the foundations of the Ashtanga Yoga practice: Sun Salutations, Standing Postures, and Inversions. There does include some seated postures from the Primary Series.
This course includes 8 classes and each class is between 60-85 minutes long. There are 6 practice classes and 2 asana theory classes.
Mysore Program
Once a student has taken this course they are eligible for David's online Mysore program. Once a student has completed the course, they can sign up for the Mysore program.
DOWNLOAD AND STREAMING INFORMATION
1) Once you purchase the course you will receive a message from VHX with a link to your videos. The email will be sent to the email address you input at checkout so make sure you choose an email you frequently use. If you don't see the email in your inbox please make sure to check your spam folder.
2) You can stream or download the course.
3) To download a video, click on the bottom left hand corner of each individual video and you'll see a download button. Unfortunately, you can only download one video at a time.