Led Primary Series and Myths to Practice By
Saturday, December 12, 2020 - Friday, January 1, 2021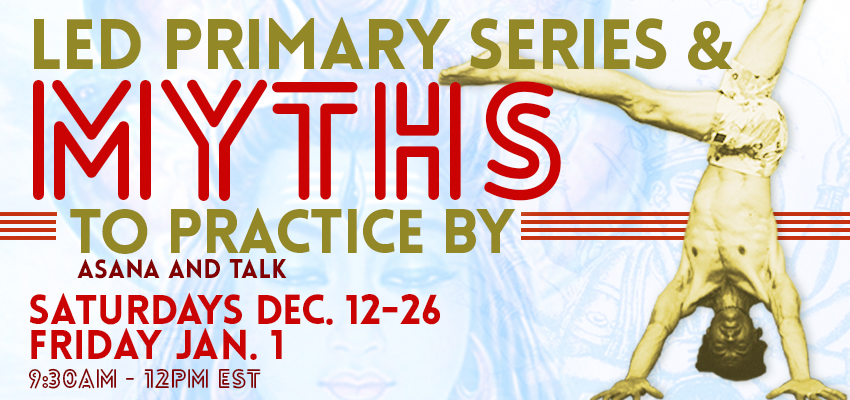 Pay What You Can, $20-$50/class
Join David this holiday season for 4 Led Primary Series classes plus a talk based in Hindu myths that will inspire you to keep practicing.
How To Join
There are 2 ways to participate in this workshop.
1) Live Via Zoom
2) With the class recording later at your own convenience
CLASS DATES
Classes are:
Saturday, Dec 12
Saturday, Dec 19
Saturday, Dec 26
Friday, January 1st
CLASS TIMES
6:30am-9:00am - Los Angeles
9:30am-Noon - New York
2:30pm-5:00pm - London
3:30pm-6:00pm - Berlin
4:30pm - 7:00pm - Athens
PAYMENT
If you'd like to sign up for all 4 classes you have the option of Pay What You Can between $20-$50 per class. If you'd like to sign up for only 1 class the fee is $35.
CLASS RECORDINGS
You will be emailed the zoom link 2 hours before the class starts and emailed the recording of the class within 48 hours. You will have access to the recordings until February 1st.
---
Register Here
---