Friday, March 8, 2019 - Wednesday, March 13, 2019
Students always say that my Breitenbush Hot Springs retreat is the DG best kept secret and IT'S TRUE! For some reason its always a nail biter whether or not there will be students at all. I think its hard to get students to sign up because of the location...its deep, deep, into the Oregon woods. You fly into Portland, drive two hours through some of our country's most beautiful land, and then find yourself checked into an old log cabin surrounded by ancient Douglas Fir trees, a roaring river, and natural hot springs. It definitely takes more work to get to Breitenbush but it is well worth the journey. You'll enjoy the refuge of Ashtanga practice in a forest retreat setting with excellent food and healing hot springs. We will do Mysore style classes, pranayama, yoga sutra chanting, and talks on Yoga philosophy as applied to practice. Students who are newer to Ashtanga are encouraged to join. Come experience for yourself the incredible beauty and peace of Breitenbush.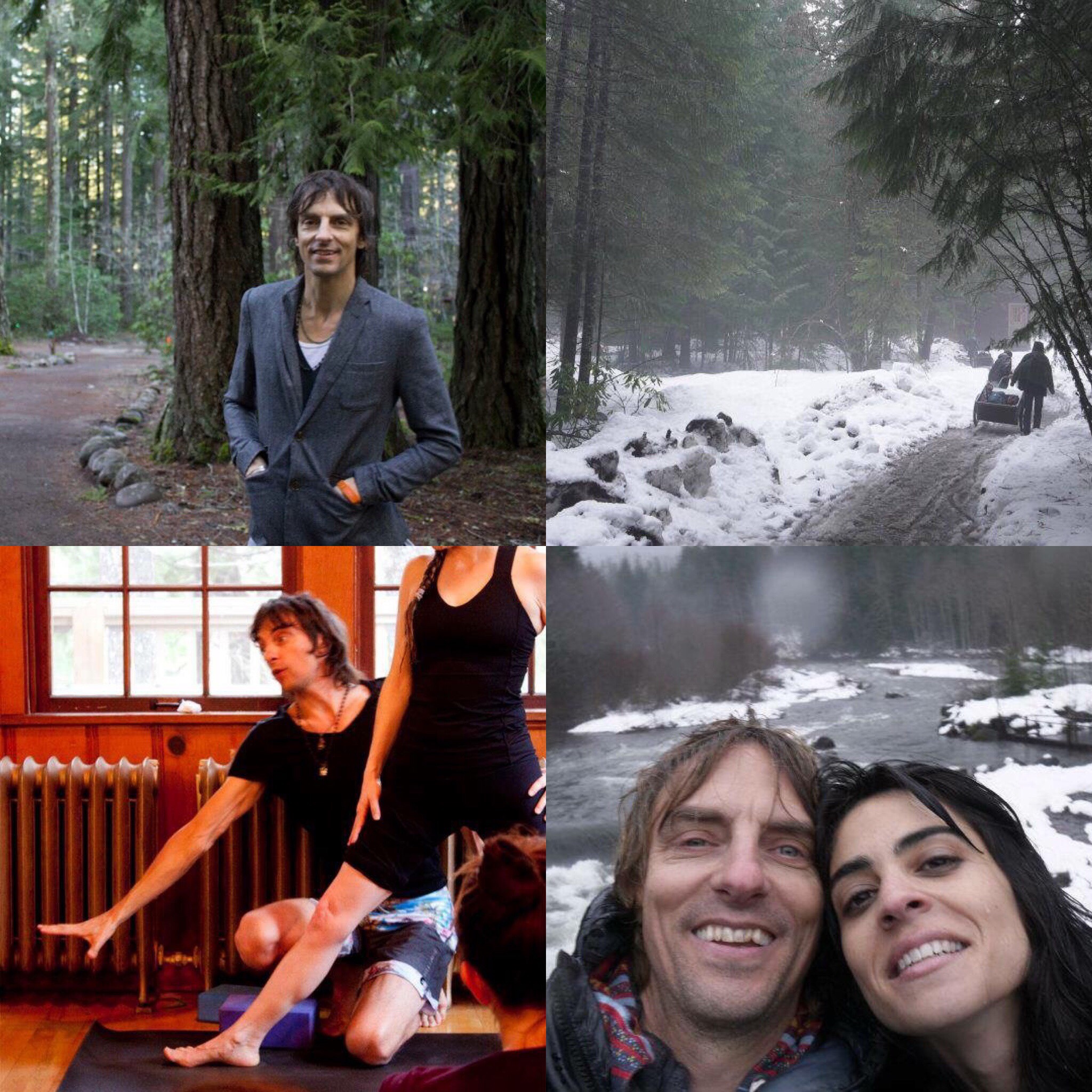 ---
Daily Sample Schedule
6:00am-8:00am -- Mysore Class
8:00am-8:45am -- Pranayama
8:45-9:15 -- Break
9:15am-10:15am -- Yoga Sutras Study and Chanting
Study of the Yoga Sutras offers key insights on how to better work with your mind in your daily asana practice. David will give a talk on book 1, sutra's 20-39; this section focuses on how to clear and concentrate the mind by identifying and working with the 9 obstacles that hinder progress in practice. The short chanting portion is also an excellent introductory way to experience the sound vibration of the sanskrit language as a means to meditation.
10:15-4:30 -- Break
4:30pm-6:00pm -- Asana Theory Investigation
Based off of what David sees in the morning Mysore class he will choose specific asanas to thoroughly explore and investigate. Students will also be able to ask specific questions about asanas that are troubling them and leaving them puzzled.
---
Details and Fees
The retreat starts Friday evening March 8th and ends after the Mysore class on March 13th.
Please note there are two separate fees: one for the workshop instruction and one for the lodging/food.
Early Bird (February 1st) Yoga Workshop Investment: $575
Workshop (After February 1st) Yoga Workshop Investment: $635
FOOD AND LODGING: Please go to the Breitenbush website for daily rates.
The lodging portion must be paid in advance as a deposit for your stay. Please let Breitenbush know the type of lodging you wish and they will reserve it for you. The lodging deposit holds the student spot and their requested accomodation. The lodging costs include your choice of accomodation, three organic vegetarian meals daily, and unlimited use of the hot springs.
Breitenbush does not accept partial stays.
To register please email Breitenbush at www.breitenbush.com.
Cancelation Policy: Full payment is required to reserve your spot. There will be a 20% administration fee on refunds for cancellations made one week in advance. There are no refunds for cancellations made less than one week prior to the workshop.